Ground Zero Dance Project — a workshop for Dancers
Except for the point, the still point, There would be no dance, and there is only the dance. -T.S. Eliot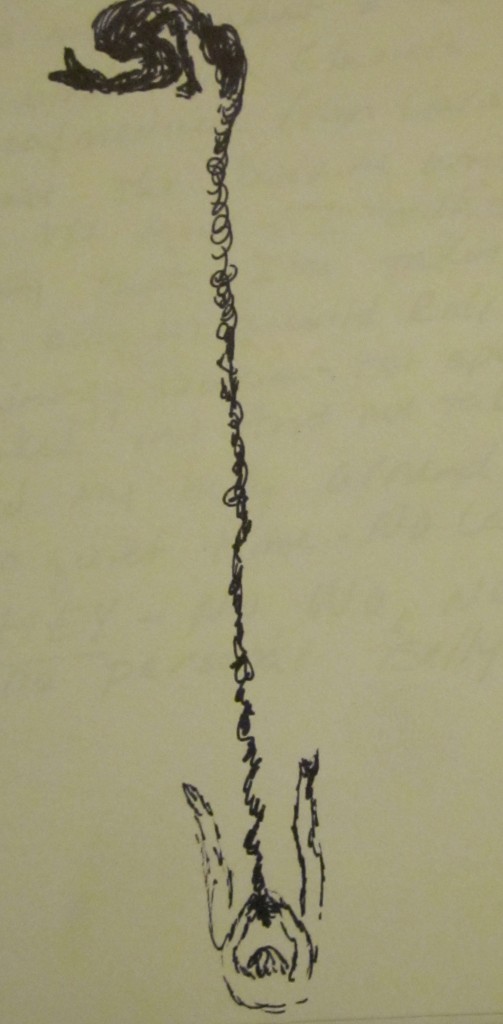 History  
The Ground Zero Educational Project was developed out of my foundational work with children who are learning in an educational institution. The framework is designed to inform teachers/care-givers and home-schooling parents who are interested in diversifying and enhancing methods of teaching and learning. The project-developed workshops are intended to reevaluate and reconstruct the relationship between teacher and student and to show why this is important for children's emotional, social, physical and mental development.
The Ground Zero Educational Project provides the backdrop where teachers can expose their themes, issues and concerns while utilizing the tools in expressive arts for research and discovery. Teachers can begin again and again from ground zero–a metaphor that can help them get back to the basics–starting with their bodies and how they feel and imagine. Teachers are given the opportunity to participate in personal/professional development workshops in the time left after school; also a metaphor that can remind them to generate time and space for deeper reflections that help them stay with the matters of the heart.
Dance, Education and Child Development

Ground Zero Dance Project intends to expand its reach to bridge dancers to the experimental work of expressive arts education.
At Bergin Learning Arts we offer an accessible approach to creative and discovery oriented learning that is grounded in the larger fields of expressive arts therapy and educational theory. We employ cutting edge tools in arts-based research that help people cultivate their life-long learning skills.
Today the only assessment tools children are being rated and judge by are based on statistical data, numbers and ridged calculations that do not include the social, cultural, emotional, physical and mental validity of who they really are. This project goes a step beyond art intervention as it doesn't circle around to point at the value of the arts as a way to improve academic achievement. This project is intended to perpetuate the skills that we are born with; that support self-discovery in imaginative, emotional and social ways.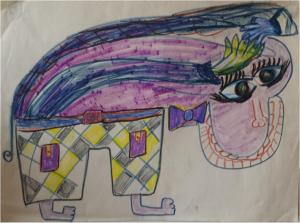 Changing the way we use data which evaluates children is important and in order to grow the field we have to, as artists, bring validity to our work personally and collectively by sewing the seamless relationship that art has with life. Children may not exactly express why they like something -most the time we hear, "I just want it." Dancing meant more to me than what I achieved physically; it felt good inside emotionally, and as a young dancer this was not exactly clear to me. All I knew was that I wanted to dance. So we are in search for complicated forms of validity; emotionally, physically, mentally, socially and perhaps spiritually -whatever spirit means to you.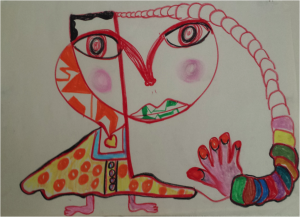 We believe in the whole child. The whole child view is more than seeing or believing children are whole. In a special way, children are sophisticated in the philosophy of imagination. You  may know this when you hear a child say something so outlandish that it 'breaks your brain'.  Or when someone reminds you of something you said as a child and you thought to yourself 'that was brilliant' how could I ever think of that? The art community can validate the power of imagination by making sure children have all the tools available to them. Cutting edge tools that take on an ontological perspective and one that they will recapitulate during their life time.
The Workshop 
In this workshop we are presented with the task to integrate a multiplicity of life stories. Including family systems which influence and shape our lives more than anything else. We will work on integrating personal mythologies, in other words, what is our emotional, physical and psychological calling in this life? The task is carried out through careful analysis by way of arts-based research tools and methods. Compiling this data is a wonderful and potent source that inspires us as scoreographers.
My work in movement-based expressive arts therapy offers dancers a space with well formed boundaries and safety. These two important items are imperative in the kind of work that you are about to undertake in this workshop.
Transparency is key to authentic expression of the body. We will work by shaping, discerning and self-regulating the crux of artistic work. We will spend lots of time simmering in the psyche with an amphibious immersion towards an integrative dance. This workshop is intended for dance artists who want to diversify and enhance their methods of dancing, performing, teaching and discovery.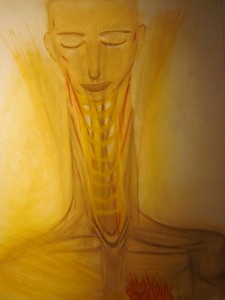 This workshop cuts to the chase -we will use the hard-core tools of arts-based heuristic research including videography to create meaningful and autobiographical dance. Score-draw-ography turns the pages of  the common mode of scoring into the next chapter of arts-based movement research.
Examine and mine your personal movement repertoire as you source from unconscious material
Investigate how your personal mythology can create dance
Learn how to use arts-based tools, systems, and methods in order to move towards vulnerability
Increase your awareness and skill as observer/witness
Uncover your individual processes around the themes of joining and leaving in the context of the "group think"  and artistic expression
Discover how solidarity strengthens internal ways of knowing and doing
Dance will be studied with an emic view into the anthropological perspective of the delicate matters that shape life.
Requirements:
Experienced dancer, choreography and performance
Good understanding of  kinesthesia
Strong conduct in ethics -safety, good boundaries, arriving on-time, collaborative
No experience in visual arts necessary -stick figures are completely cool!
No experience/knowledge necessary with arts-based research tools/methods
  Are you ready?
To learn more about our work with children and expressive arts education/therapy visit berginlearningarts.com